What are The Benefits of Remote IT Help Desk Support?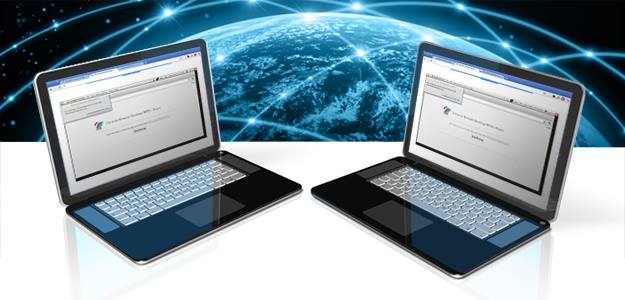 As your organization furthers its development, you will find your workforce using more Internet based applications and seeking out IT solutions. You can ensure your company has effective IT Help Desk Support by enrolling your company in a Remote Help Desk Service.
What are Remote Help Desk Support Services?
Remote Help Desk Support is an online platform where businesses can have IT experts quickly and securely connect to their computer systems and troubleshoot/resolve IT issues fast.
Remote Help Desk IT Support Services are very beneficial to small and mid-size businesses because Remote Help Desk IT Support Services can improve a company's responsiveness while lowering business operational costs. You will have the opportunity to track and archive all the remote IT services to speed up IT resolutions as IT issues occur.
You will want to carefully select your Remote Help Desk Service Provider because the wrong IT provider can waste your time, money and fail to resolve your critical IT problems. Consistent IT Help Desk services are important to your business operations because real-time IT help desk support services can offer you quicker computer solutions.
How are remote Help Desk IT techs able to offer me real-time IT solutions?
The Remote Help Desk can offer you real-time IT solutions because the IT support team can easily take over your company computers to assist your staff with their everyday IT issues. Remote Help Desk services are highly efficient IT services because:
Remote Help Desk support can reduce costs because the IT support service is available to you on a flat-rate to permit your company unlimited IT service requests no matter how simple or complicated your IT issues may be. Remote Help Desk support services are less expensive than hiring a full-time in-house IT staff because you do not have to offer benefits, vacation days or sick days to a remote IT help desk.
The Remote Help Desk offers 24/7 tech support services to insure your company receives fast response times for IT issues. In fact, the remote Help desk will call or email you instantly to give you a status report on your IT solutions.
Your staff will have remote help if they are traveling or on-site because the remote help desk is Internet based.
With the right Remote IT Support Solutions, you will find your company meeting and exceeding your customer expectations. When customers feel they are top priority for your business, you will have the opportunity to generate more revenue with minimal effort.
If you are ready to save time, money and resources, we are ready to help your mobile workers to resolve their IT issues faster today. Visit us on our Remote Help Desk page to experience the great benefits of excellent technology solutions.